Practices to Make Your School a More Joyful
and Thoughtful Place
Chapters International is thrilled to announce an exciting opportunity for educators,
happening in beautiful California on 5th & 6th April 2024.


When Art Costa and Bena Kallick framed the Habits of Mind over 30 years ago, they were energized by the enthusiastic response to the work and the immediate applications both within and beyond school classrooms. This intimate conference is designed to showcase some of the amazing work that has been done with the 16 Habits of Mind in the field, giving voice to consultants and school practitioners as they describe how it strengthens a compassionate and thoughtful culture of kindness and joy in the pursuit of academic success. As we bring together people from around the world, we strengthen commitment to our mission: Educating for a more thoughtful world.


Deepen understanding of the Habits of Mind
Explore wide range of tools, strategies, practices to use with learners
Network with schools from around the world to show how the dedication to Habits of Mind continues to add value to their lives and their communities
Develop plans to make IHOM ideas actionable based on sessions focusing on instructional practices, curriculum design, and leadership
Audience:
Educators PK-12 (all roles and developmental stages)
Teacher education programs (college and university levels)
Day 1 Morning
Opening keynote by Art Costa, Bena Kallick, and Allison Zmuda
30 Years with the 16 Habits of Mind — How the Habits of Mind are Charting New Pathways for a More Thoughtful World
Habits are not just routines; they are powerful tools for shaping our dispositions and attitudes. By intentionally cultivating habits for effective thinking, we can empower our learning communities to navigate the complexities of the modern world with purpose and resilience.
Following the keynote:
Session 1: Multiple Choice of Topics
Session 2: Multiple Choice of Topics
Day 1 Afternoon
Session 3: Multiple Choice of Topics
Gallery walk featuring Certified IHOM schools of Excellence
Structured networking
Day 2 Morning
Keynote by Art Costa, Bena Kallick, and Allison Zmuda:
Title: Systemic Actions to Create a More Thoughtful and Empathic Learning Environment
Habits are formed through consistent repetition of actions both at a personal and an institutional level. When we consistently engage in thoughtful and intentional behaviors, they become ingrained in daily life, fostering a disposition for learning and making thoughtful choices. By leveraging some of the tools, strategies, and examples from this conference, we can continue to make the world a more thoughtful place.
Session 4: Featured Speakers - Choice of Research or Developmental View of Progression
Session 5: Multiple Choice of Topics
Day 2 Afternoon
Session 6: Multiple Choice of Topics
Session 7: Multiple Choice of Topics
Ending Reflection by Art Costa, Bena Kallick, and Allison Zmuda
NOTE:
Session Options include over 40 possibilities that span a diverse set of topics and formats. For example:
Panel of certified school leaders discuss how they have worked with the whole school community with Habits of Mind.
Case study how teachers have integrated Habits of Mind into restorative practices.
Demonstration on how software can help tell the curriculum story to students and families.
Workshop on how to introduce individual habits to learners.
Art Costa, Bena Kallick, and Allison Zmuda are co-directors of Institute for Habits of Mind and have written numerous books, articles, blogs and newsletters with the intention of educating for a more thoughtful world.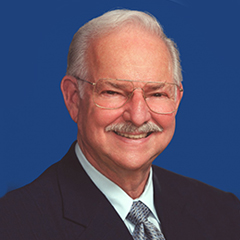 ART COSTA
Art Costa is an Emeritus Professor of Education, California State University Sacramento. He has served as a teacher, curriculum consultant, assistant superintendent for instruction and Director of Educational Programs for N.A.S.A. A former president of ASCD, he has devoted his career to improving education through self-directed learning and thought-filled instruction.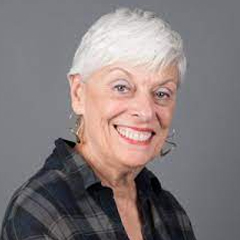 BENA KALLICK
Bena Kallick is a well-known consultant providing services to school districts, state departments of education, professional organizations, and public agencies throughout the United States and abroad. She is a strategic advisor for Eduplanet 21.com. She has dedicated her professional work to helping people discover their talents and potential as they grow their capacities as teachers and leaders in educational organizations.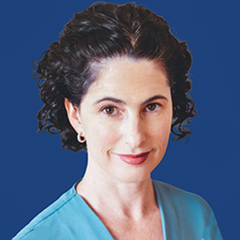 ALLISON ZUMDA
Allison Zmuda is an international education consultant specializing in long-term projects on curriculum, assessment, and instructional designs. She works with her clients to imagine learning experiences that are worthy of the pursuit for both students and educators, designing work that is relevant, meaningful, challenging, and appropriate.
Institute for Habits of Mind Consultants and School Practitioners to share practices, strategies, and impact
Investment
USD 850 Per Participant Till March 2024
Early Bird Offer USD 800 Till 15th January 2024

Group Discount
USD 750 for 1-5 Per Participant
USD 700 for 6-14 Per Participant
USD 650 for 15 or More Participants Till 30th January 2024