Overview:
"After a story is finished, it should be remembered for its soul, not the bells and whistles of technology." Bernajean Porter, author of DigiTales: The Art of Telling Digital Stories.

Long, long ago and still today . . . . Anthropologists have always known that storytelling has a universal function in every country and every culture. As scientific thinking became dominant - data, numbers and quantitative analysis became KING. Throughout the 20th Century, storytelling got little respect - narratives were seen as trivial or infantil. But an increasingly complex, information-soaked world along with new digital tools for communication has brought about a Renaissance for StoryTelling within businesses, NGO's, schools and especially leadership. Storytelling achieves practical outcomes including making sense and meaning out of facts and complex ideas; increasing the depth and speed of learning; synthesizing complex concepts; clarifying our thinking; enhancing the "sticking power" of new concepts; influencing others; igniting action; inspiring understanding of ourselves and our world as well as crafting blueprints that build futures for individuals and cultures.

Digital storytelling is so much more than making multimedia products IF you know the secrets. The multiple 21st century skills gained while creating digital stories across the curriculum are considered essential for the modern workplace. Prepare to grow your own storytelling skills with digital tools and new literacy skills as well as building the capacity for leading others in mastering both of these ancient and modern communication skills. Like a writer's workshop, the five sessions plus gap tasks includes personalized coaching, developing skills with digital tools and processes that will create quality for ANY media-making products.


Moral of the Story: WhoEver Tells the BEST Stories WINS!
TIME INVOLVED:
Four [4] Sessions X 2 hours + One [1] Session x 1 hour PLUS 4-6 Hours of On-Your-Own Gap Tasks - 15 hours total for the Course.
PLATFORM, MATERIALS AND RESOURCES:
Participants will connect through the ZOOM meetings platform for highly interactive learning experiences. Participants will need a laptop or tablet. In addition, participants may want to have headphones / earbuds and a quiet space to view and interact. All participants will be issued with a link to the course that will not be shareable with others. Participants will agree to use the video and sound function to enable full participation. The workshop will not be recorded.

Custom handouts created and made available for participants. In addition, participants are required to purchase a copy of Digitales: The Art of StoryTelling ebook prior to the course found at https://bit.ly/BJPresources
AGENDA: PROPOSED OVERVIEW OF THE WORKSHOP
Session ONE: Two [2 hours]

The "Inner Mojo" of Storytelling – Why IT Matters

"The most powerful person in the world is the story teller." – Steve Jobs.

Storytelling isn't just fun escapism ~ they have an almost spooky ability to hold our attention and mold our thinking and behavior. Jonathan Gottschall, author of The StorytellingAnimal.

Because of the way storytelling activates the chemistry in our brains - stories shape us – shape our world, our thinking, our way of life and our possibilities. Explore the science of storytelling, ironically now backed up with data, confirming the long held belief that the art of storytelling is the most enduring, powerful means for learning, communicating, decision-making, and igniting action in our fast-learning, fact-packed, fast-changing world.

Session ONE Agenda:
What gives storytelling its power?
What is and is NOT storytelling?
How does the chemistry of the classic storytelling arc influence the brain?
How are businesses and organizations assessing the strength of their story told in the marketplace?
How is emotional valence using media elements designed and measured for KOUT?
What are the TWO most essential elements in storytelling frequently missing in many stories told?
Session TWO: Two [2] Hours

Got Story or . . . NOT? The Art and Soul of Digital StoryTelling



When a storytelling is finished, it should be remembered for its soul . . . NOT the bells and whistles of technology. Bernajean Porter, 2000.



All multimedia is NOT digital storytelling! Some people are surprised to find that these two words are NOT synonyms! A digital tool cannot be a storytelling tool UNLESS the structure of "storytelling" is delivered. Kids are making powerful multimedia products in every classroom but that does not automatically make their products be storytelling! Do YOU know the difference?

The brain research on the power of storytelling shows amazing influence and impact on others when the clasical structure of storytelling is used. B.F.O. [Blinding Flash of the Obvious]- It is NOT the multimedia alone that generates these findings. Do you feel prepared to mentor students in mastering the powerful communication form of "storytelling". . . YET? This session shares process steps, tips, strategies and examples useful to becoming storytelling-savvy that are igniting a renaissance in communication.

Session TWO Agenda:
How can a "bed-to-bed" flat narrative story be identified differently from having a "storytelling?"
How do "Seven Steps for Media-Making" serve the creation of a quality of storytelling?
How can the "Take Six: Elements for GREAT Storytelling" be used for assessing readiness for media-making?
What is the role of StoryBoarding?
Let's identify tools and processes during Pre-production - Production and Post-Production?
GAP TASKS - On-Your-Own
Reading and responding to Chapter Three: Storying Around with 21st Century Skills.
Find a story that needs to be told.
Prepare a StoryArc Map with real or digital post-it notes showing a title, storyline AND emotional journey along with a POINT.
Complete a "Take Six: Elements of Good StoryTelling" Checklist.
Personalize Coaching Made Available.
Journal experience
Session THREE [2 hours]

The Craftsmanship of Media-Making

Urgent! Human beings needed with effective digital communication skills in order to translate inert, raw information into valuable knowledge useful and beneficial to others. No paper allowed!

Even though writing skills still form a crucial foundation in developing digital media, printed text has lost its monopoly to multimedia in the information age. Using any of the dynamic media tools enabling new forms of communication beyond words will require practicing new literacies that master the grammar of reading/writing of images and sound as well as packaging information for impact. Building and communicating understanding isn't improved by using the fancy, infamous bells and whistle features in digital tool options. The new communication needs are less about mastering technical skills of technology than about being able to design information by artfully using sound, images, transitions and special effects in ways that dance ideas together into illuminated understandings.

Session THREE Agenda
What is the purpose and use of STORYBOARDS to assure rigor?
What is the fluency, role and strategies for creating VOICE OVERS?
What are the THREE jobs for images in digital products?
What is the role and sound and audio in digital products?
What are digital tools - ideas and resources for media-making?
How do authors and teachers assess their Craftsmanship of Media-Making?
GAP TASKS - On-Your-Own
Reading DigiTales' Chapter Four - Conjuring UP StoryIdeas.
Using a "Learning Menu" - Choose StoryPrompts and Tools for Production.
Create a Narrative from your StoryARC.
Review StoryBoard Mini-Bite to Create and Post a StoryBoard for your Narrative [Storyboard Needs a GREEN LIGHT from Instructor before Proceeding]
Review VoiceOver Production Mini-Bite to Create a VoiceOver of your Narrative.
Personalize Coaching Made Available.
Session FOUR [2 hours]

Applied StoryTelling ~ Power-Up Learning and Communication Skills Across Content and Grade Levels

Our species thinks in metaphors and learns through stories. —Mary Catherine Bateson

StoryTelling is the most powerful weapon in a leader's arsenal. ~ Howard Gardner, Harvard University.

Storytelling has never been JUST a literature skill – it can be acquired, mastered and applied as an enduring, art form for learning across-the-curriculum. It achieves practical outcomes inside and outside of school including making sense and meaning out of facts; increasing the depth and speed of learning; synthesizing complex concepts; clarifying our thinking; enhancing the "sticking power" of new concepts; influencing others; igniting action; inspiring understanding of ourselves and our world as well as crafting blueprints that build futures for individuals and cultures. Explore sixteen [16] applications of storytelling. Project ideas, student work, processes and tools shared!

Session FOUR Agenda
Round Robin Review previous skills and concepts, collecting KEY concepts.
What are the types of communication and uses of storytelling both inside and outside of the classroom?
How can we address the time and learning curves for creating storytelling?
What are ideas for ELA?
What are ideas for Social Studies?
What are ideas for Math?
What are ideas for Science?
What are the ideas for ANY grade level or curriculum area?
Let's Q&A . . .
GAP WRAP-UP TASK - On-Your-Own
Create a "Rough Cut" version of a Digital StoryTelling with a Media MODE of Choice from the Course "Learning Menu"
OPTIONAL: Polish a final version of the Digital StoryTelling into a "Final Cut."
Publishing the Digital StoryTelling version created into an 3D Art Gallery.
Personalize Coaching Made Available.
Session 5 [1 Hour]
It's a Wrap ~ Showtime and Lessons Learned
"Finish Your Story. Let it go even if it is not perfect. In an ideal world you can have both, but move on. Do better next time." - Pixlr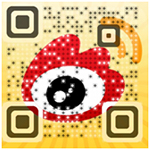 Participants reconvene to celebrate and inspire others by sharing their digital storytelling videos as well as the journey of lessons learned along the way. Our journey will wrap up with reflections and next steps of intentions for storytelling uses inspired from our own learning curves.
Bernajean Porter:
Bernajean Porter, a digital educator, works globally as a futurist, enticing and supporting educators and their communities into NEW stories of possibilities. She is founder of ISTE's Special Interest Group for Digital StoryTelling [DSN]; a seasoned featured international speaker; strategic conniver disguised as a change agent; creative and renown media-maker; speech and debate coach, online teacher-of-teachers; international workshop leader and artist-in-residence in schools . . . always an enthusiastic promoter of ANYTHING increasing joy, spirit and outrageous possibilities for kids and adults . . . Bernajean's present mission brings digital storytelling's KLOUT to youth around-the-world.

When it comes to doing the hard or impossible things now necessary in schools to ensure all students are prepared to literally inherit-the-earth, Bernajean's personal motto of "Da Um Jeitinho"- there is ALWAYS a way - let's make IT happen together - sets the tone for her dedicated long, term work with educators.
DATES & TIMES:

31st October - Session 1 and 2

Session 1 - 2 hours
EST 6:00 am | London 10:00 am | Dubai 2:00 pm | India 3:30 pm | Hong Kong 6:00 pm

Session 2 - 2 hours
EST 9:00 am | London 1:00 pm | Dubai 5:00 pm | India 6:30 pm | Hong Kong 9:00 pm

6th November - Session 3 - 2 Hours
London 11:00 am | Dubai 3:00 pm | India 4:30 pm | Hong Kong 7:00 pm

13th November - Session 4 - 2 Hours
London 11:00 am | Dubai 3:00 pm | India 4:30 pm | Hong Kong 7:00 pm

20th November - Session 5 - 1 Hour
London 11:00 am | Dubai 3:00 pm | India 4:30 pm | Hong Kong 7:00 pm

INVESTMENT
USD 400 Per Participant
USD 350 Per Participant for a Group of 3
INCLUDES:

Certificate of Participation for 16 Professional Development Hours